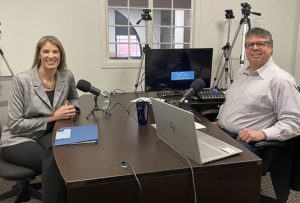 InsideLowell is a 21st Century multi-media platform that informs, entertains and engages the community. It provides the Insiders' story of the people, news and events that shape Lowell, Massachusetts and the surrounding towns. Through contributions from a talented and diverse team of contributors, InsideLowell connects you with the movers, shakers and newsmakers who create policy and events in the Mill City, making it the go-to place to stay informed on local issues and happenings.
To accomplish this mission, we provide information and entertainment through audio and video podcasts, columns and blogs, as well as social media posts on Facebook, Twitter, Instagram and LinkedIn. Throughout all of our available media formats, audience participation is encouraged.
It is often said that in news and politics, the middle of the road is where you find roadkill. We aim to put that statement to the test. Regardless of interests or ideology, we hope you will find a member of our team that you will agree with and enjoy reading or listening to. Each Insider and each contributor has been asked to join specifically because of their unique background and perspective. The one thing they all share, however, is a love and passion for this great city and region. The fact you are here visiting InsideLowell indicates you share similar feelings.
In the end, we believe a thriving community needs a thriving local media. We take that responsibility seriously.  Yes, we will report on politics and controversial topics when we have to, but we will also highlight and promote the great things in our community, of which there are many. After all, when Lowell improves, all of our lives improve. When Lowell thrives, we all thrive.  And when local media engages residents and stakeholders, great outcomes are possible.
If Lowell is your home, this is your place!