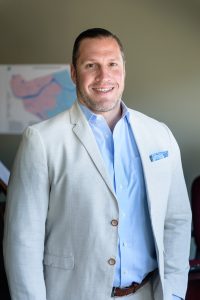 InsideLowell has learned that Lowell School Superintendent, Dr. Joel Boyd, will be leaving the city at the end of the school year after accepting a job in Philadelphia.
Boyd is leaving to become the CEO of Mastery Schools, a Charter School company headquartered in Philly.  They run 24 schools in Philadelphia and Camden, NJ.
Boyd assumed the top spot in the Lowell Public Schools in May of 2019, replacing Dr. Salah Khelfaoui after a unanimous vote by the School Committee. He brought with him an impressive resume that included stops in Boston, Miami and Santa Fe, New Mexico, along with an earlier stint in Philadelphia. He grew up in Delaware, not far from the "City of Brotherly Love," and would often boast of his beloved Philadelphia sports teams.
Boyd did not respond to requests for comment earlier in the day, however a source close to him told us "the Superintendent was very emotional and wrestled with the decision. But in the end, the opportunity for Boyd and his wife to move back home was an opportunity they couldn't pass up." 
Along with guiding the district through the COVID pandemic, Boyd faced numerous challenges and an often adversarial relationship with some School Committee members. Most recently, he and his administration have been in the eye of the storm over hiring practices controversies which resulted in the School Committee hiring outside counsel to investigate.
More details about Boyd's new job were provided this afternoon by the Philadelphia Inquirer in the story linked here.
Update 4pm: Here is the official announcement of Boyd's impending departure: