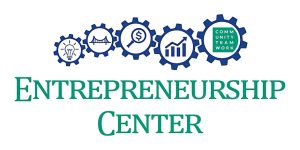 Lowell, MA – The Entrepreneurship Center (E-Center) is launching a new program – QuickBooks for Small Businesses available to businesses in Middlesex and Essex Counties. The QuickBooks Program offers small businesses educational training and usage of accounting software to enhance their ability to manage and grow their companies, providing increased ability for economic success. Through a group setting of classes and one-on-one thereafter, business coaches will provide on-going support to small business owners to ensure they are on the right track.
"Financial reporting is a vital component for any small business to obtain and measure their growth, inventory and other factors that are the essence of running a business. We recognized the strong need for small businesses in our community to develop their capacity for financial reporting, as this is often a barrier for their growth and financial stability," stated Charles Smith, Director of the E-Center. "Our ability to offer QuickBooks as an option for entrepreneurs and provide a dedicated Coach to train them on installation and use is a game changer for small and micro businesses who often don't have access to these tools or it may be cost prohibitive."
The QuickBooks program will consist of an introductory meeting with 5 weeks of training to include implementation and customization of QuickBooks online. The classes are 1.5-2 hours in length, every other week and offered in a hybrid method. The E-Center Program Coordinator is a certified QuickBooks professional and will work with E-Center Business Coaches to help guide small businesses through the program. This is a two-year commitment with the first year fully paid for by the E-Center. The Business owner must then provide $600 at the start of training for the second year to cover the cost of the annual QuickBooks subscription. If a business already has QuickBooks, it would not have to pay anything in the second year. Applications for the first program cohort opened on March 1st and close March 31st.  Space is limited.
The QuickBooks Program for small businesses was made possible by a $10,000 Grant from The TD Bank Charitable Fund to support small businesses, with the strategic goal of supporting disadvantaged, minority and woman-owned businesses, specifically in Gateway Cities.