After years of neighborhood concerns about crime and quality of life issues, the Back Central neighborhood is about to get a new Police Precinct in a highly visible spot.
Thanks to space donated by the Lowell Housing Authority, Lowell Police will soon open a new precinct in the Bishop Markham Village, right across the street from Jay's Food Stores, where much of the activity neighbors and businesses are concerned about is centered.
Work on the location is already complete and once signage has been added to the precinct, a more formal announcement and ribbon-cutting ceremony will be scheduled. Once open, it will be the sixth satellite precinct in the city, joining the ones in the Acre, Centralville, Downtown, Lower Highlands and the already existing Lowell Housing Authority precinct in the Mercier Center.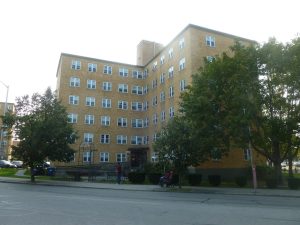 Repeated incidents and neighborhood complaints have led to multiple motions through the years, including one in May of 2022 by City Councilor Rita Mercier asking LPD to increase patrols in the area. In addition, Interim Police Chief Barry Golner responded by adding visibility through foot patrols, bikes, Segway and a mobile utility vehicle, as well as reaching out Middlesex County Sheriff Peter Koutoujian about utilizing their Mobile Command Center.
Despite those effort, issues fueled by the drug and homeless problems plaguing many city neighborhoods have continued. City officials hope the more permanent presence and visibility will alleviate many of those concerns.