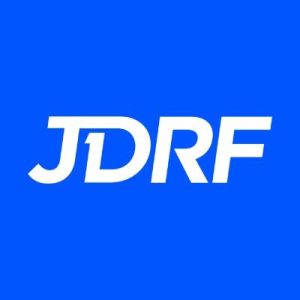 Lowell — Communities across the globe are illuminating major landmarks in blue to raise awareness for type 1, type 2, and gestational diabetes on and around World Diabetes Day, and the Mill City is part of that effort.
The John  E. Cox Memorial Bridge on Bridge Street in Lowell is part of that effort, joining Memorial Bridge between Portsmouth, New Hampshire and Kittery, Maine, 888 Boylston Tower, Boston City Hall, Boston Harbor Hotel, Boylston Plaza, Longfellow Bridge and Leonard P. Zakim Bunker Hill Memorial Bridge in Boston, Fore River Bridge between Quincy and Weymouth, Kenneth F. Burns Memorial Bridge between Shrewsbury and Worcester, Patriots Place, Foxboro, Massachusetts, Sakonnet River Bridge in Tiverton, Rhode Island and the Rhode Island State House.
World Diabetes Day is celebrated on November 14 every year in conjunction with National Diabetes Awareness Month (NDAM). During NDAM, communities across the country team up to bring attention to the three types of diabetes and its impact on millions of Americans, although lighting landmarks doesn't help the cause if people don't understand the reason behind it.
Governors around the country are taking extra steps to help raise awareness by signing official proclamations marking November, Diabetes Awareness Month. Spreading awareness about the realities of life with type 1 diabetes (T1D)—like how to spot it, what must be done to take care of it, what research is being conducted—helps everyone who could potentially cross paths with someone who has T1D to be better educated about the disease.
"For more than 50 years, JDRF has been at the forefront of research progress, advocating for new advancements to better the lives of those impacted by type 1 diabetes," said Aaron Kowalski, Ph.D., JDRF CEO. "This National Diabetes Awareness Month, as we celebrate how far we have come, we recognize the path forward is still being defined and will ultimately lead to breakthroughs to cure, prevent, and treat type 1 diabetes."
JDRF, formerly known as the Juvenile Diabetes Research Foundation, is the leading global organization funding T1D research. Type 1 diabetes is an autoimmune disease that occurs when a person's pancreas stops producing insulin, the hormone that controls blood-sugar levels. People with T1D need to check their blood sugar levels and self-administer insulin multiple times a day–every day–for the rest of their lives. JDRF's goal is to progressively remove the impact of T1D from people's lives until we achieve a world without it. The JDRF Greater New England Chapter works to connect, engage, and support the T1D community in Maine, eastern Massachusetts, New Hampshire, Rhode Island, and Vermont.
T1D affects millions of people and can be diagnosed at any age. There is nothing you can do to prevent T1D, and, at present, there is no cure. Continued investments in promising research are needed to put an end to T1D and its devastating complications.
For more information about T1D or how to donate to JDRF, visit www.jdrf.org.