by Ellen Andre
12th in a series focusing on local non-profits and the dedication to their mission and community. This article will highlight The Brush Art Gallery and Studios on Market Street in Lowell, MA.  Director Jim Dyment has provided background and details for this amazing organization which has been active for 40 years
The mission of The Brush is: 1) to nurture the working artist; to keep visual arts alive and healthy in Lowell National Historical Park and Preservation District; 2) to use art to focus attention on important social and environmental issues; to demonstrate through exhibitions and cultural programming the diverse and rich heritage that exists in Lowell and 3) to make Lowell a destination for viewing some of the finest art being produced in New England and beyond.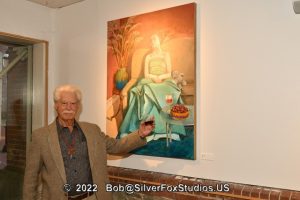 The Brush supports not only working artists, they are also involved in programming such as art classes for Megan's House, the Recreational Adult Resource Association, UMass Lowell Art Scholarship, Diversity Initiative and many more.
Jim shares that they are most proud of their longevity, community involvement, use of art to focus on important social and environmental issues and a long list of collaborations with other organizations.  Their impact includes having "open studios" every day that they are open to the public.
Studio Artist Diversity is an initiative they are currently focusing on.  The program was originally funded by the Nathaniel and Elizabeth P. Stevens Foundation.  Artist studio space is offered at a subsidized rate to an individual who demonstrates an aptitude in his/her art form.  In addition, the artist must add cultural diversity to the group of studio artists.  Recognizing that each ethnic group adds its own fascinating characteristics that make them different.  The Brush is committed to increasing diversity by adding more individuals who are typically underrepresented.  The accepted artist is offered a studio at a substantially discounted rate for one year.
As with many organizations, funding is the biggest ongoing challenge The Brush Art Gallery and Studios face today.  They would love for the community to visit and see what the artists are doing.  You will be amazed at all the talent under this roof!  The Brush is located in the building behind the Visitor Center on Market Street.  Parking is available on the Dutton Street side behind their building.
If you would like to learn more and see more visit: thebrush.org or contact director@thebrush.org Jim Dyment, Director or call:  (978)459-7819
If you would like to make a donation you can do so on their website or mail checks to:
The Brush Art Gallery and Studios
256 Market St.
Lowell, MA  01852